Hi there!
I can't believe I have two blog posts in one day! Getting ready to have my shoulder replaced on 10/20 and am under the gun!
Anyway, here is another "A Blog Named Hero" inspiration project for this month's Texture challenge. Be sure to enter on Instagram, tag #abnhoctoberchallenge and @ablognamedhero for a chance to win one of two gift cards to Hero Arts!
There is a ton of texture on this card! I will have a special tip Youtube video shortly, so stay tuned! (Subscribe over at my channel and hit that bell for notifications! You won't want to miss it!)
The supplies I used are linked below (AFIL- Thank you!) I simply sprayed Frayed Burlap Oxide ink on a white woodgrain panel and misted with water to get the "drippage."

The wreath is part of a past Hero Arts My Monthly Hero kit, but there are loads of twiggy wreath dies out there in the crafty world. I layered three but didn't glue the tips. Then sprayed Crooked Broomstick Distress Mica spray (also probably unavailable by now as it was part of the Halloween Distress collection, but there are gold sprays out there as well!)
11/10/21 edit: Here is a brief tutorial of how I made the leaves:
I crimped up the loose edges for extra twig-like texture and arranged my pretty darn authentic leaves like a bow. Lastly, I added some gold baubles to cover up the intersection. The leaves are a project on their own, so be sure to see that tutorial once I get it posted! I've got a lot to do before I have my good arm strapped to me for 6 weeks! The leaves begin with Hero Arts Autumn Leaf fancy dies.
I attached the panel to a complimentary colored base and called it a day!
Here are the supplies I used: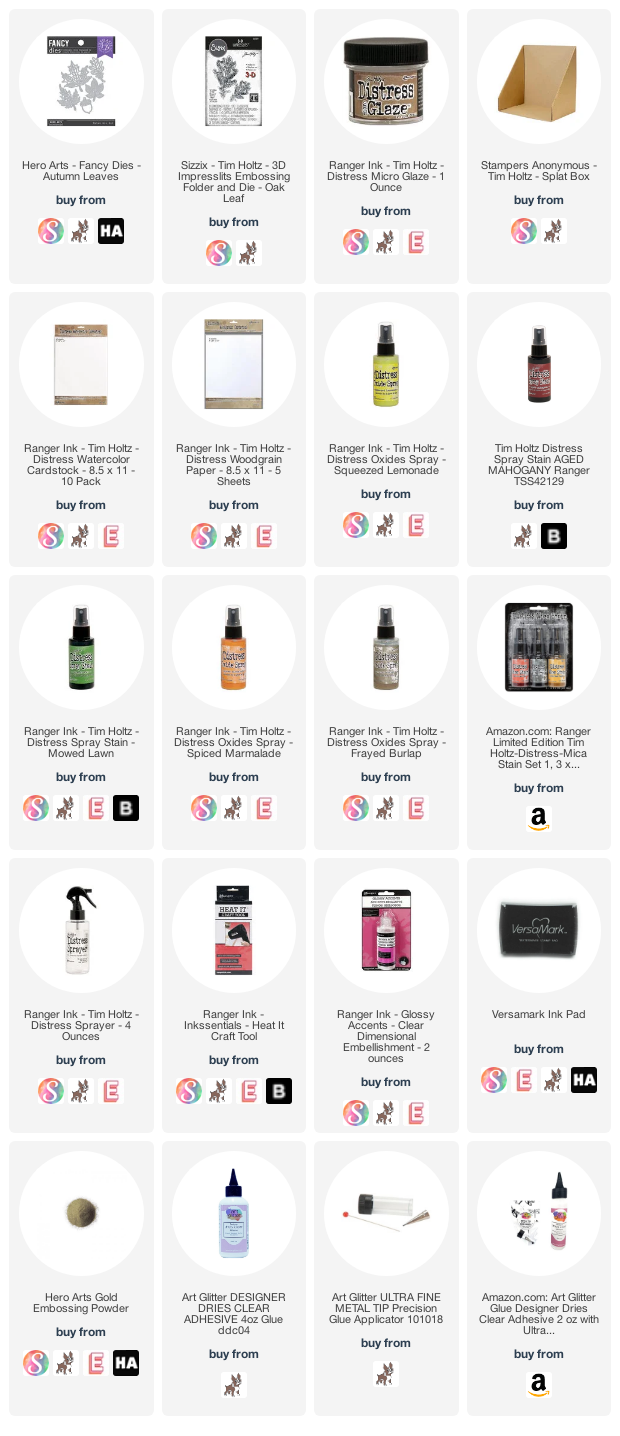 Check out my other post for today about a fun YouTube hop and lovely Fall projects!
Take care,
Gale