Hello!
My computer is temporarily working, so I wanted to quickly get this posted, though the card was posted a few days ago on Facebook. Technology is great when it works.

Here is a card featuring the Hero Arts greenery wreath. It is pretty simple, yet festive. The camera didn't capture the red rhinestones. The wreath die comes with both the inner and outer edges, to use separately or together to completely cut out circle. (Supplies are linked below (afil-Thank you!!)
I used the dies together and cut out wreath our of shimmery green cardstock, then I cut out the circle only on the white card. I layered it on to a red card base, then cut out the center circle. I diecut another white circle and layered it on the inside of the cardbase. I gold heat embossed the sentiment in the center, diecut a bow out of glitter cardstock. I layered the smaller sentiment below and rounded the corners. Added the rhinestones and finished it off.
I have several videos shot and hope to be able to edit them soon, if the iMac cooperates! I hope you will stop by again asap!
Here are the supplies I used: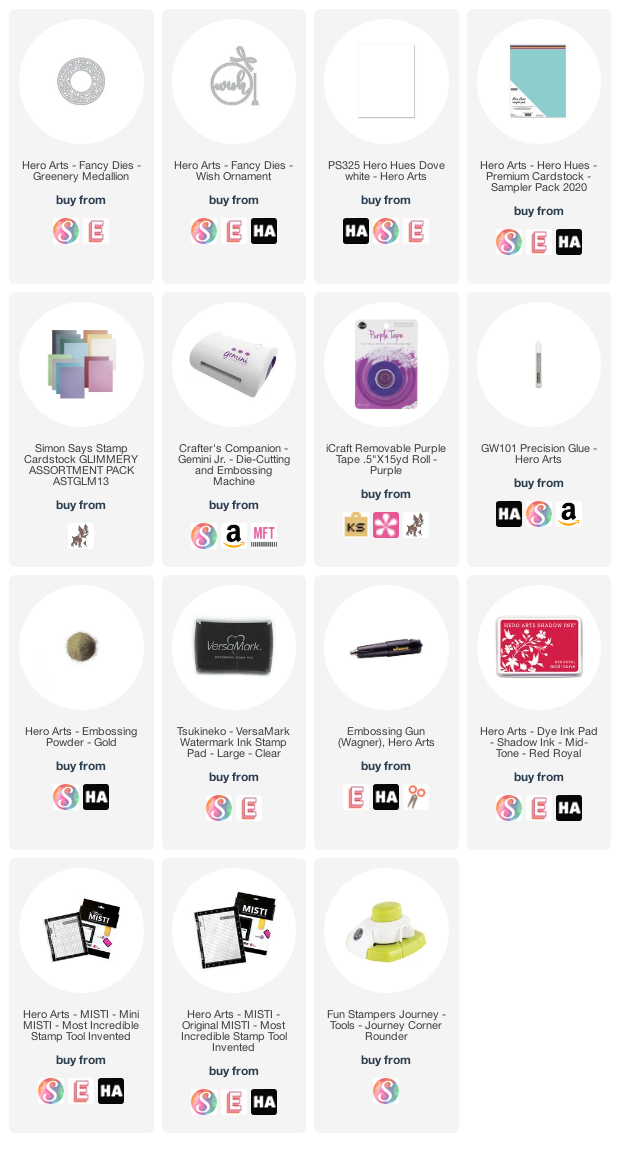 Take care and stay safe!!
Gale