Greetings!
It's not even Halloween yet, but Christmas is starting now (along with cold, early darkness, gray days... but I digress. Here is a fun Santa Flutter set that would also work for ornaments or little toys if you shore them up a bit with thick or layered paper.
Shout out to VianneyCreates for inspiring me to get this set off the to-do pile! The supplies I used are linked below (afil-Thank you!)
Here is the complete tutorial:
***Update--Ellen Hutson doesn't carry flutter set anymore. You can get it only at artimpressions.com or ebay. I apologize for the confusion!***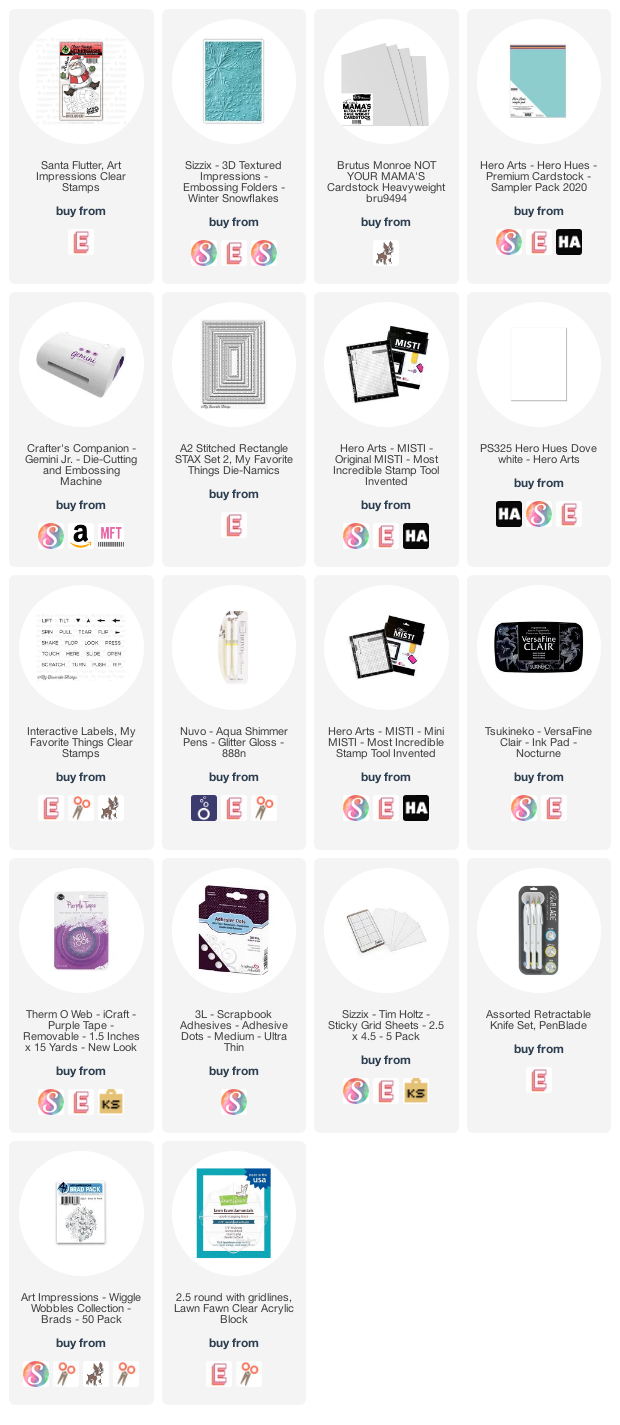 I hope you will give this a try! I'll be back soon!
Take care,
Gale