Hi everyone!
Welcome to our Instagram hop! One lucky winner will receive a $50
Scrapbookcom
gift card! Instructions are on every stop over at Instagram.
(Winner winner chicken dinner...the gift card winner is Dayna Jackson @instagranny.ogb !!!)
(My address is @darbycreekdiaries)
I "cheated" by buying the Doodlebug critters on the ends, but just cut up an area from the patterned paper and popped up to make the center decoration!
I made fun little Easter treat bags using the Waffle Flower bag die (supplies linked below.)
I have also included below a previous fun tutorial link to how to "shape shift" those dies to make bags of lots of different sizes! I will link to the blog post that has the free templates to make these bags easy peasy!
Here is the link I promised... the link to the "Shape-Shifting Treat Bags" tutorial--(please consider subscribing so you don't miss new stuff!)
I purchase my supplies and my opinions are my own--here are the supply links (afil):
(The Easter paper is discontinued, but here is a cute, very similar option!)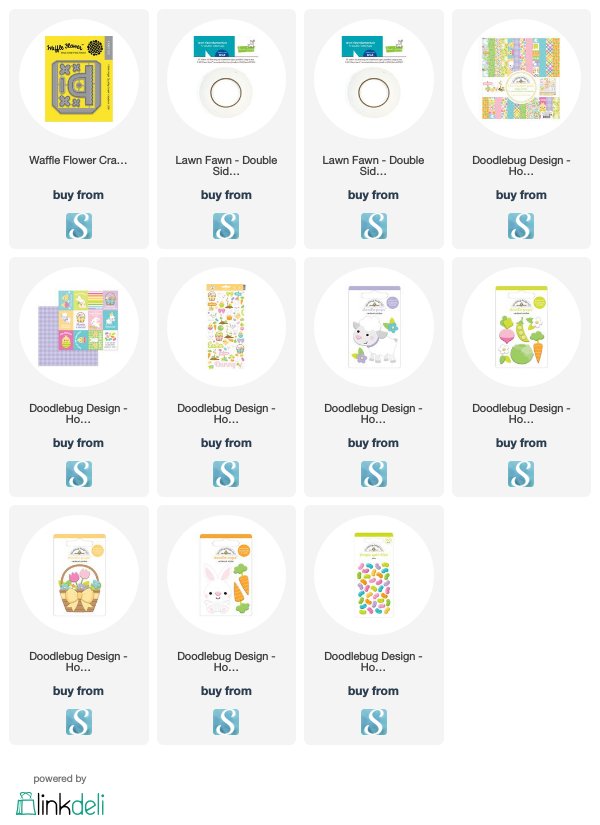 Enjoy the hop and good luck!!
Gale