Hello!
Hope you are well and happily crafting! Today we are going
to take a look at the differences and similarities of Picket Fence's Pouncing tools and blender brushes. Let's face it, crafting can be a pain sometimes, so anything we can do to alleviate the pain is a win!
We're going to do some pouncing and blending on this cute mini-slimline birthday card. Lot's of tips and tricks along the way. The link to the video is below and I hope you will like, subscribe, share with friends and comment with your thoughts. There are affiliate links at the bottom to the supplies I used. I may receive a small commission on items purchased through these links at no additional cost to you!
Here is the video link: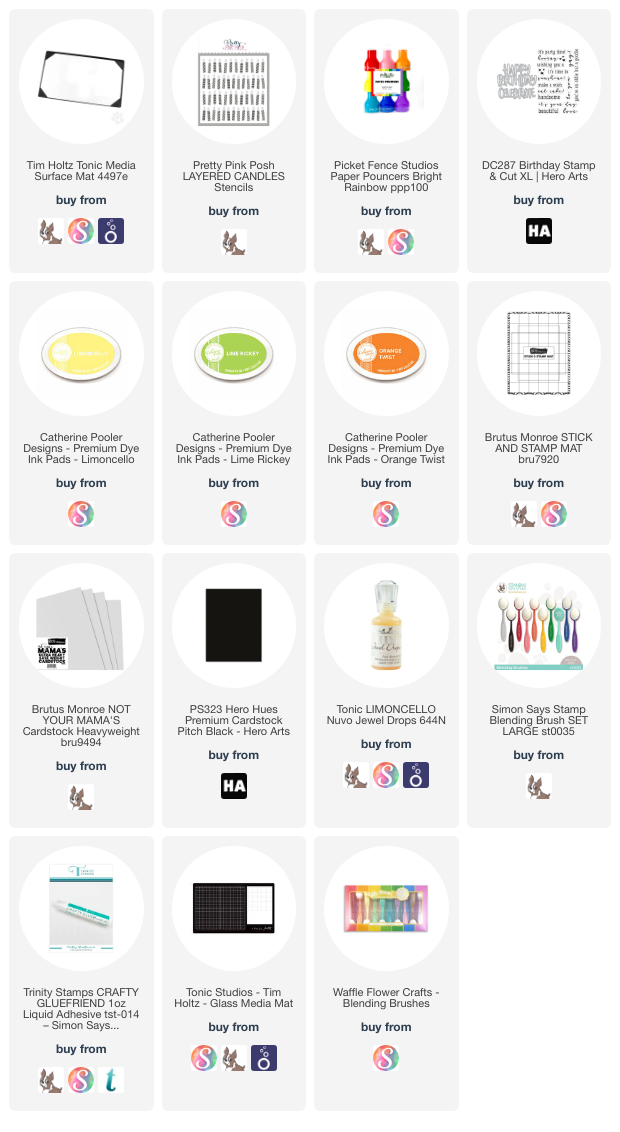 I hope you find this fun and helpful!!