Hello!
Welcome to my blog! I hope all is well with you! Today I'm sharing a super easy and basic background and how I got two-for-one when I inked it! The YouTube tutorial link is below! I hope you will enjoy it (and consider subscribing!)
The complete tutorial is on my YouTube Channel , but basically I inked the stencil with primary colors (red, yellow, blue) and they mixed to create all the colors one would really ever need.
(Pro Tip: black, red, yellow, blue and clear embossing inks are essential if you are just beginning your crafting journey. You don't need all the things:)
After lifting the stencil, I spritzed it LIGHTLY with water and carefully laid it down on another sheet of paper. Lightly press it down and then hold one side down and lift the other one carefully for the dismount.
I added Bubble Blower droplets to the flower centers and diecut sentiments on holographic cardstock. The top card I also offset a blue sentiment so it would stand out.
That's pretty much all. Fun, quick and easy... my favorite trifecta of words!
Supply List: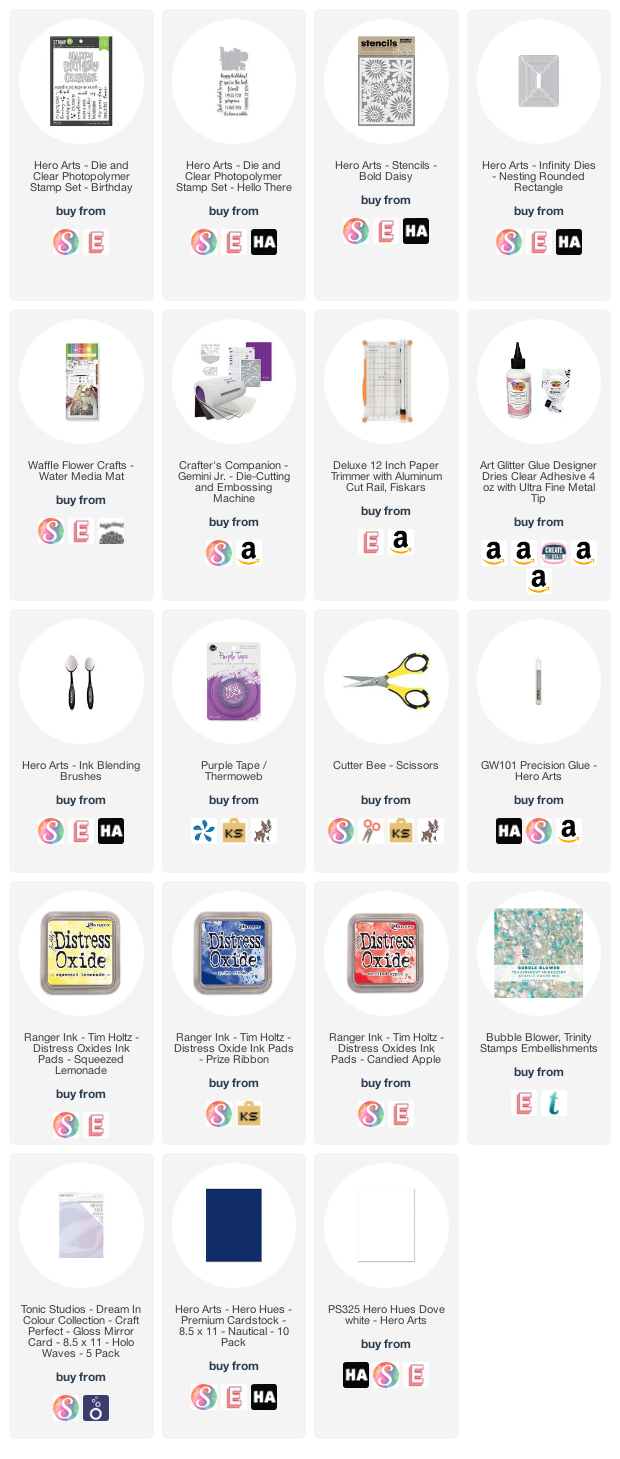 Until next time!
Gale