Hello again!
In April, "A Blog Named Hero" turns 9! I'm so happy to be in my third year of participating to inspire folks to create and enter our monthly challenges!
April's challenge is anniversary cards. Here's an "old-timey" way to use vellum that is very forgiving for us coloring-challenged folks.
The supplies are linked below (AFIL-thank you!) I started with a piece of Hero Arts heavy vellum and heat embossed the image.
Next, I flipped it over and colored it on the back. This is great as it's not a big deal to stay within the lines. You must use alcohol inks for it to dry. They are easy to blend on this slick surface too!
Since even the clearest of glues may show through the vellum, I folded it over the top of a metallic silver background and glued it. Then I glued that panel to a top folding card that is larger than I normally do--approximately an A7 (ish). I will have to make an envelope to send it, but I hated to cut off any of the flowers!
Stay tuned to Instagram (I'm @darbycreekdiaries if you'd like to follow me) as April 1st and 2nd we are having a giveaway hop with tons of Hero Arts folks participating! Then we'll have another giveaway as usual with the anniversary themed challenge on the blog.
Supply list--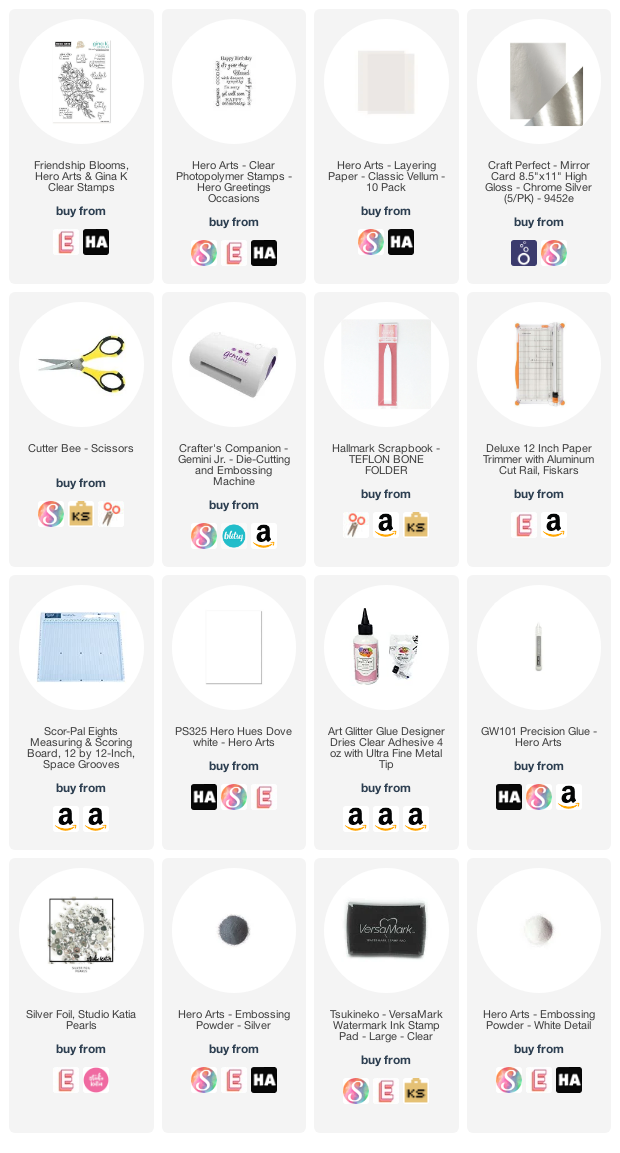 Take care, Happy Spring and I'll see you again soon!
Gale