Hello!
Today we are going to stamp on velvet to make a stocking, pillow or other project! My YouTube tutorial is linked below.
There are a few rules one must follow for success:
-Stamp ONLY with red rubber stamps--not clear ones! The vulcanized rubber is made to withstand heat.
-Stamp ONLY on rayon/silk velvet fabric. It will not work on polyester. The extra expense is worth the result.
-Dry Clean ONLY or spot clean the finished piece when necessary. You could lift the stamped image otherwise.
-Don't use an iron with steam holes or you will get little dots:) You mist the fabric with water to obtain steam.
-Use a bold line stamp. Delicate images don't have the same impact.
Hero Arts carries a large line of red rubber stamps.
Supply links: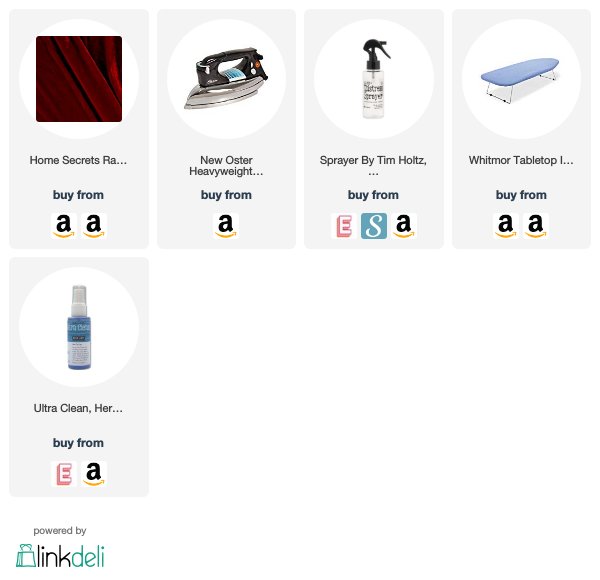 Have a great week!
Gale