Hi!
This week we are celebrating the longest running sporting event in the United States--The Kentucky Derby also known as "the run for the roses!" If you haven't heard about the Derby or would like more background info, I have recipes for Derby Pie and Mint Juleps along with the words to "My Old Kentucky Home" and other tidbits on a previous blog post "It's Derby Day".
This project features Brutus Monroe's "Enchanted Rose" background stamp. The supplies I used are linked below if you are interested. Here is my YouTube tutorial!
Large example!!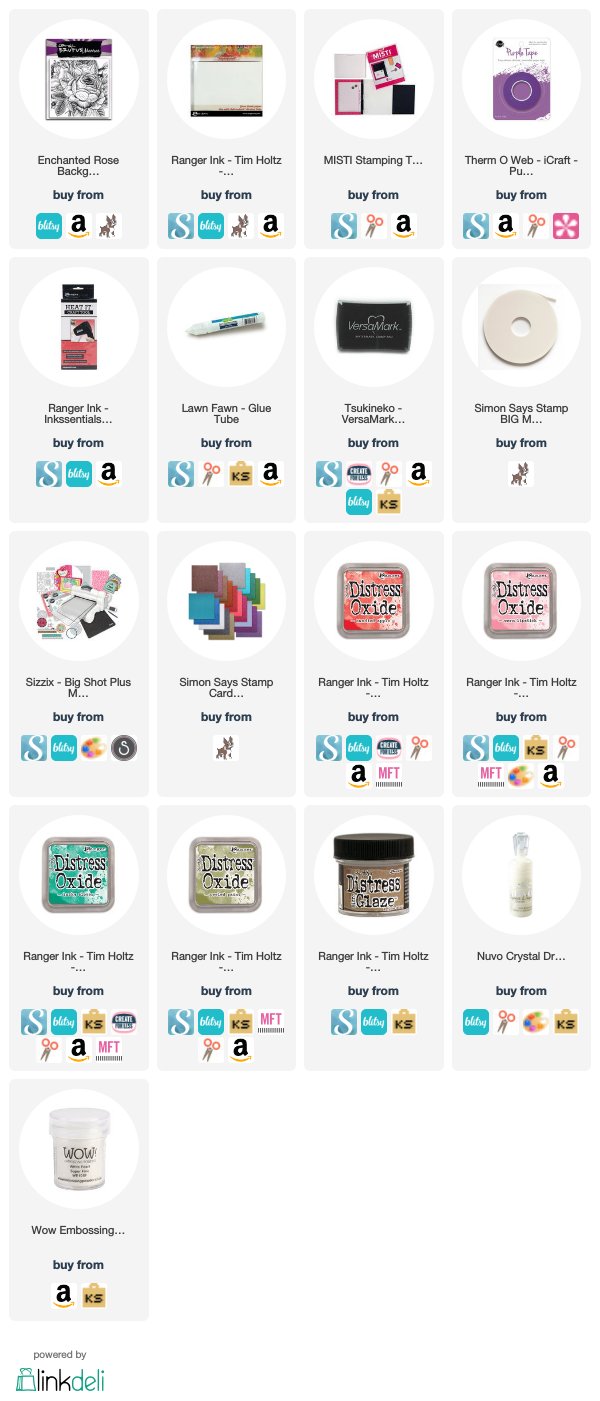 I'll be back next time with some WPlus9 "Critter Cards" for you!
Gale