Hi!
Today's tutorial is easy and fun featuring
Concord & 9th's
Dahlia Turnabout Set.
Here is the video link:
Here is a clearer look at the card:
The products I used are shown below:
(Sorry for the short 'n sweet message, but under a time crunch today:) Enjoy!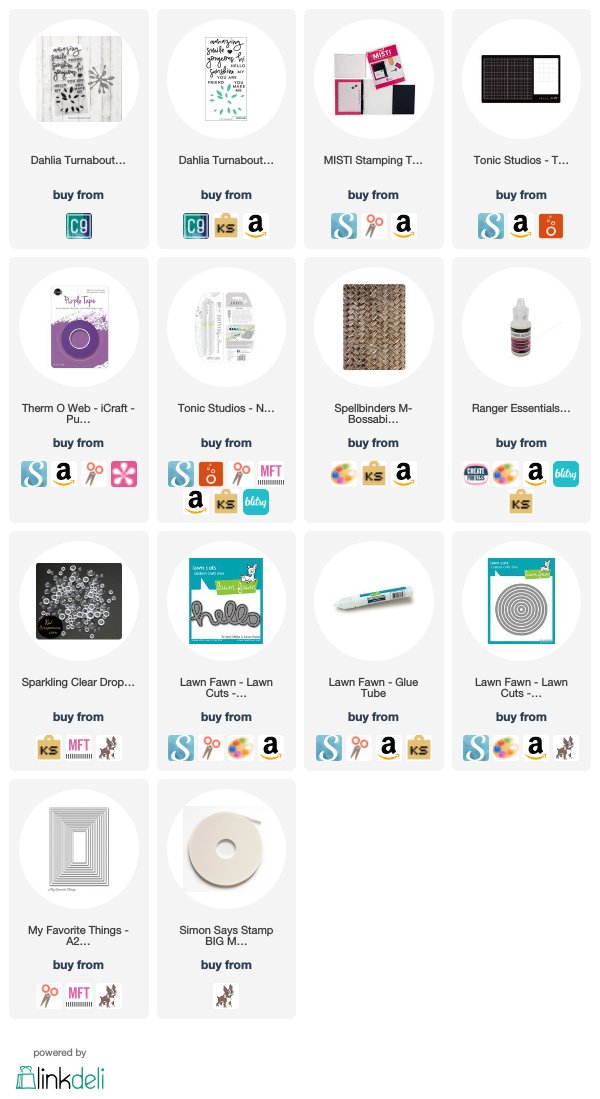 Until next time, have a great day!!
Gale