Today we are talking about die-cutting machines. I hope this helps you decide if you are in the market for one! I put the pros and cons below. We are also making a Valentine featuring "Llama Tell You" by Gerta Steiner and dies by an online store I've come to like called
Kat Scrappiness
! I hope you will check them out. All the products are listed below to help you find them!
Here is the card- There are step-by-step instructions at the YouTube link below:

Now about the die-cutting machines:
There are basically three types:
Manual:
The one most people at least start with...mine is a Sizzix Big Kick, but now they are called Big Shots...uses metal dies.
Electric:
A popular one is the Gemini Jr., a smaller version of the Gemini. Can do the same things as manual, but no cranking required.
Electronic:
Can be hooked to internet, you can create your own things and choose border widths. No dies needed.
I would always have both types because the manual/electric types aren't interchangeable with the electronic or vice-versa.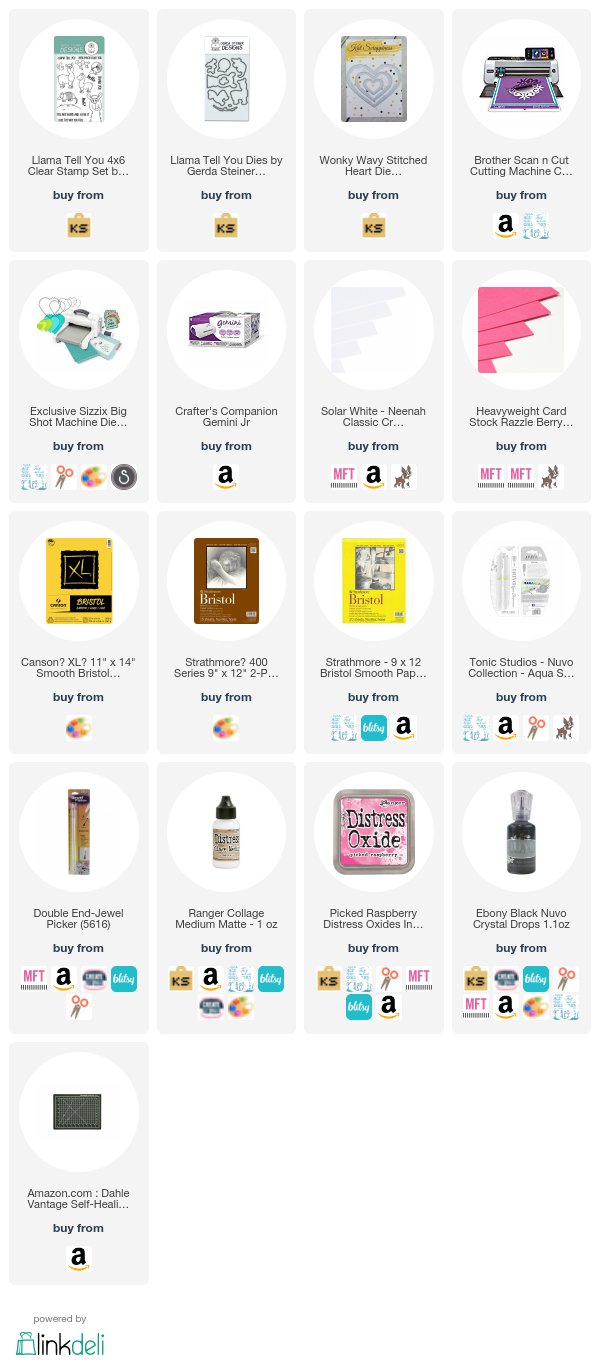 Have a great week!
Gale