Hello!
There's still time to enter the "Stay Crafty With A Blog Named Hero's" September 2022 Die-Lightful Challenge for a chance to win two $50 shopping sprees to Hero Arts! Just post your newly created project online using the hashtags #staycraftychallenge and #heroarts before 5 p.m. PT 10/05/2022 for a chance to win!
Here's some more inspiration!
The main components of this card were actually going in the trash because they weren't perfectly heat embossed (sometimes I get in a hurry and forget the anti-static powder or I missed inking a spot.:(
Well, sometimes you can make lemonade out of lemons...I usually at least try using the back unless it got inky or something. I diecut the poinsettia out of scrap red card stock, some of which had the Holiday Foliage Bold stamp embossed in gold powder. I also made a center with a tiny piece of gold mirror card stock. I carefully tore a messed up Bold Script background (toward myself to get the blank edge--tear away from yourself if you want the opposite effect) at the top and bottom, then lightly lined with a gold marker (supplies linked below AFIL-Thank you!)
Next, I tore a scrap of the same color (but not necessarily the same shade) red card stock to layer the first piece on and tore it as well, also using the gold marker.
That's it, just added a stacked up Joy diecut and layered on an A2 horizontal card base. Not hard and mostly made from scraps!
I hope you will follow me on my Youtube channel, Pinterest and IG accounts as I sometimes don't post the same content and you might miss something:)
Here are the supplies: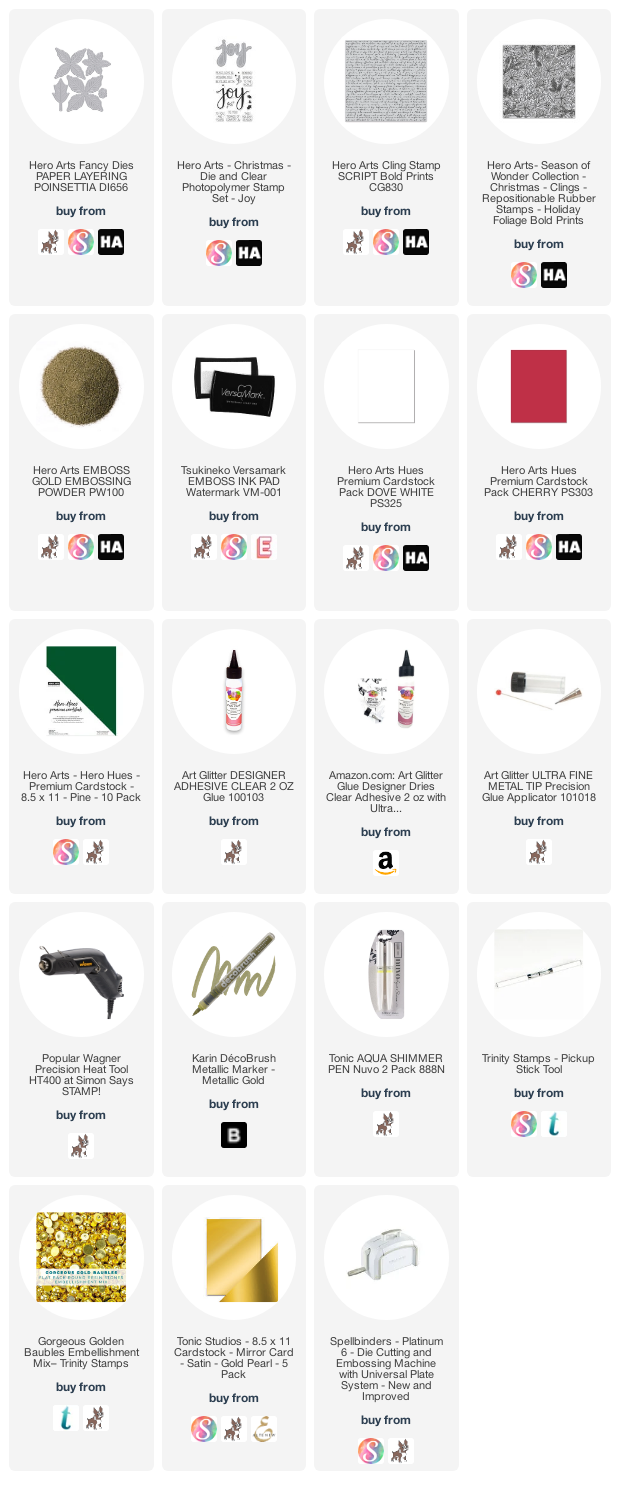 Take care until next time!
Gale