Hello Everyone!
I've been in technological purgatory this last week! That with some family health issues that are now improving, I was off the grid for quite awhile. We lean on tech equipment to cut time and money, but if it isn't working, you are the one cut off from society! A real double-edged sword.
This video is a Christmas Miracle that it ever got finished! I hope you enjoy it and maybe even learn a tip or two. The YouTube link and supply list are down below! BTW, I haven't gotten a single card out yet... Have you?
This card features a Gerda Steiner set. "Little Christmas." I love her whimsical style! I plan to order more of her things in the future!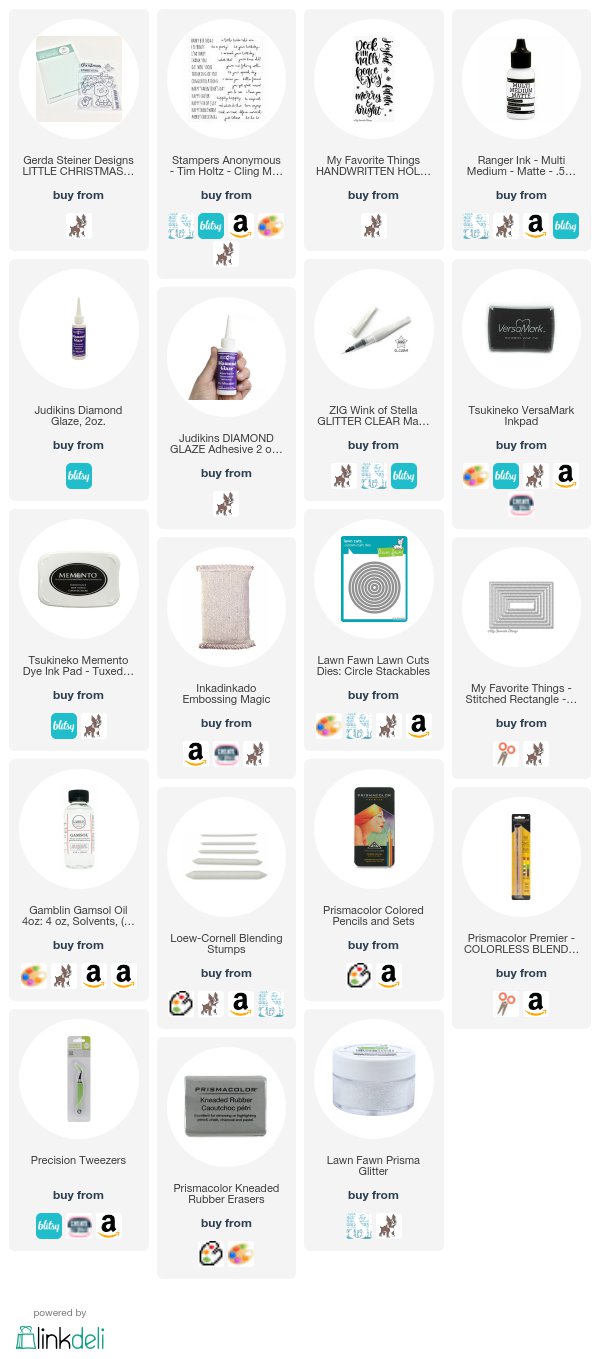 Get those cards out!!!
Gale